Allow us to extend a warm welcome to those coming to the Deering Community Church website. The Deering Community Church, affiliated with the United Church of Christ welcomes all to our worship and our community.
Congratulations Deering Community Church!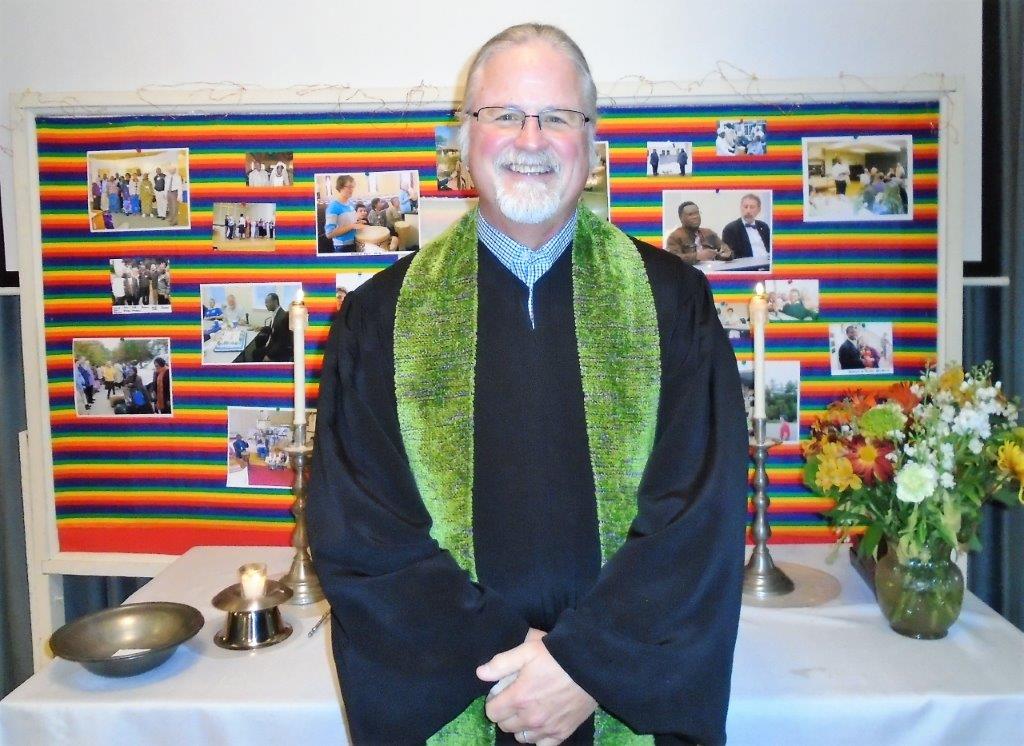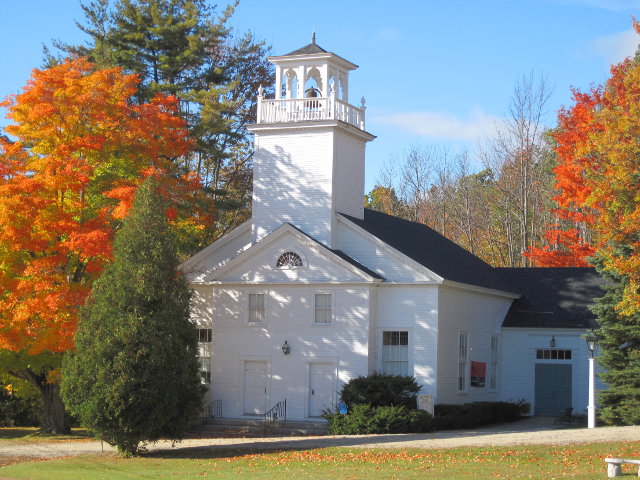 On April 3, 2016 the members of the church voted to issue a "Call" to Reverend William (Bill) Beardslee to be our next Settled Pastor. Bill's active ministry started on July 1, 2016.
On November 6th, 2016, we held the installation ceremony of our new minister, Bill Beardslee at 3 pm along with the New Hampshire Conference of the United Church of Christ. It was well attended by Bill's family and friends as well as clergy members and parishioners. Everyone enjoyed the delicious refreshments afterward.
For those of you who have not had the opportunity to meet Bill, or would like to be refreshed, please read the following letter, so eloquently written by Steve Waters, on behalf of the Pastor Search Committee:
March 3, 2016
Dear Members of Deering Church and Friends:
It is with joy and conviction that the Search Committee presents the Reverend William Frederick Beardslee as our candidate for Settled Pastor. Our search has been long and thoroughgoing as a number of candidates expressed interest in becoming our pastor and submitted their credentials for our review. It was Bill's spiritual and educational background, broad experience, personality, and keen interest in Deering which made our decision unanimous and most enthusiastic. Bill earned his Bachelor's Degree with a combined major in Psychology, Religion, and Literature. At Andover Newton Theological School he received a Master's Degree, which was followed with postgraduate work in Depth Psychology and Family Systems. In his career as a pastor, Bill served most recently for 11 years as Pastor to a UCC church in Jaffrey. He has established his own counseling service in Keene and served for many years as Associate Director of Student Involvement and Spiritual Life at Franklin Pierce University. Bill now wants to return to being a Pastor. The part time position here enables him to continue with his well-established counseling practice in Keene, where he lives with his wife, Lisa Mahar, a lifelong educator and for the past 25 years the lead Administrator at Monadnock Waldorf School in Keene.
Bill and Lisa have three grown children, Amber Fields and husband Alvin, of Keene. They are parents to five children between them. Amber is a current student in Business Accounting. Luke and partner Jennifer are parents to Braeden living in Medford, MA. Luke is an executive Chef at Lucky's Lounge in the South End and Jennifer is a school psychologist in Wakefield, MA. Some of you may remember Bill and Lisa's youngest son Silas, who was very close friends with Balance Chibangwa and his family. Silas lived in Rimbi, Zimabawe until he was deported. He now resides in Jarna, Sweden as a co-director of the Youth Initiative Program (www.yip.se) YIP is a holistic education program in Järna, Sweden that gives youth 18-28 a chance to explore their fullest potential and take initiative towards a better world.
In addition to his broad experience, the Committee was especially impressed by descriptions of Bill as a "pastoral counselor", where he is seen as one who cares deeply and listens to people. In reading what others wrote about him, we find these phrases: "stunningly effective with young people", "able to get inside difficult situations, ask the questions that matter, and before long get to the difficult core of issues", "an inspiring listener", "able to relate to individuals from the widest range of ethnic religious and economic backgrounds". Of his prayers, one wrote: reflect a "deep sense of spirituality, articulate and intellectually stimulating …no fluff, just good content". Bill writes about himself: "I cultivate an open mind, eyes and heart that allow me to walk and stand with others. It allows me to facilitate relatively effective communication and an ability to assist others in their journey toward awareness of and engagement with God, self and others…" And finally: "I try to pray, retreat, read, relate, hope and laugh." The Committee's initial interview with Bill was more like a discussion, less like a job interview, and we wished for more time together with him. When we gathered to hear him preach and conduct a Sunday service, our enthusiasm was heightened. And Bill expressed an equal enthusiasm to become our Pastor and collaborate with us all to work out a role for Deering Church in the years ahead.
You will have chances to meet and get to know Bill at a 'Meet and Greet' tea time on Saturday, April 2nd at 2 PM in Sherwood Hall and then to hear him conduct our worship service and preach here on Candidate Sunday, April 3rd. A vote is taken following the service, to determine whether or not the congregation chooses to issue the "Call" for Bill to be the new Pastor for the Deering Community Church.
Search Committee members will be pleased to answer questions you may have and to share our delight in the prospect that Bill Beardslee may be joining us as our Pastor this summer.
Sincerely,
Steve Waters, Corresponding Secretary
Bryan Terry Jane Waters Jane Levesque David Bell
Hailey Nase Jean Lewis Stuart Huggard Sam Kelly
Please do come join us on Sunday mornings. If you are new to the community, you'll find here a warm and welcoming congregation, hard working and dedicated to serving the needs of each other, the community and well beyond. If you've been away for a while and are interested in seeing what we're up to these days, or simply just need to hear some inspiring words to live by, drop in on a Sunday at 10:00 am. We will love seeing you.
Deering Community Church is Open and Affirming, All Are Welcome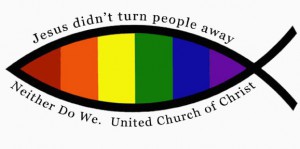 What does ONA mean? In our denomination, United Church of Christ, ONA came about to give a special invitation to those who are GLBT: gay, lesbian, bisexual, and transgender to become part of our congregations. Due to so much prejudice and discrimination in Christian Churches, we wanted to affirm that we very much want you among us. We were the first denomination to ordain an openly gay man, William Johnson in 1972. We really want to be, with God's grace, a congregation that includes all persons, embracing differences of sexual orientation, gender, marital status, age, mental and physical ability, as well as racial, ethnic or social-economic background.
Please follow this link to the rest of our Open and Affirming statement: