Moderator: Bryan Terry

Deering Community Church UCC Moderator oversees and leads the governing board (Council) to develop and steward the structural and spiritual needs of this church and its ministries. She welcomes and encourages communication within and beyond the church walls. She can be reached through the church office.
Bryan has lived in Deering for over forty years. She has been involved, one way or another with the Deering Community Church for most of that time. She has been a member of the choir, served on Music, Deacon, Christian Education, Summer Faire, Search Committees and various ad hoc committees of the Church Council over the years. She would like to promote ever increasing participation between Town, church and the world community.

Music and Choir Director: Jane Waters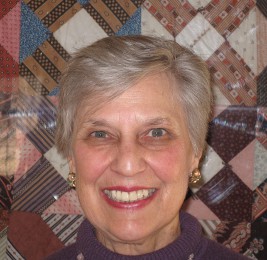 Jane Waters, Music Director, conducts the choir and accompanies the Sunday services on the piano. She is a vocal specialist with experience as soprano soloist in recital, oratorio, and opera. She has broad experience as a music and voice teacher from elementary school, college, and her own private voice studio. In addition to church, she has been the director of the Hillsboro–Deering Community Chorus.

Administrative Assistant: Hailey Nase
Hailey Nase has become our new Deering Community Church administrative assistant as of January 2021. The church email is probably the best way to contact her. She will be answering emails, phone calls, etc. daily.DeeringChurch@mcttelecom.com Church Phone# 603-464-5643